Posted by William Maine on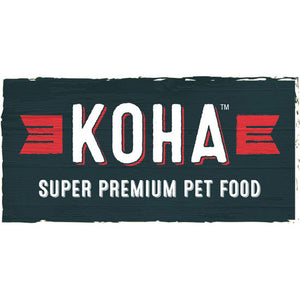 Have You Been Looking For a Food For Your Pet With a Sensitive Stomach? Are You Trying To Help Your Dog Or Cat Gain Some Weight? 
Koha Super Premium Pet Foods
 May Be The Solution You've Been Looking For!
Posted by William Maine on
Itching and scratching in dogs is a nothing short of a nightmare for pet owners. It can keep the owners up all night, driving them crazy. If it can be so painful for the pet owners, then just think how the dog must be suffering. All the dog does the entire day is itch and scratch, bite and lick leading to a complicated and aggravating situation if not attended to at the earliest. If your dog is itchy and scratching all the time, it is important to find out the cause of the itch. This can be quite difficult.